This post may contain affiliate links. Read my whole disclosure here.
Inside: Discover a list of easy January activities for kids that will help you connect with your little ones and have fun together!
Every time I display a new monthly activity poster on our fridge, my oldest son reads all the ideas aloud, with a big smile on his face. He wants us to plan the first family activity right away, and he always comes up with fun ways for us to put the ideas into practice.
For me, his joy is the best motivation for creating a list of activity ideas at the beginning of each month! Because even if we spend a lot of time together every day, there is something special about these easy and fun activities we get to do together throughout the month.
The poster not only gives us inspiration anytime we want to do something fun together, but it also helps me be more intentional about planning family activities.
If you are looking for simple activities to try with your kids this month, I hope you'll enjoy our list as well!
---
How is this activity list different
There are plenty of activity lists online, but I wanted something different.
Although I love discovering awesome activity ideas on Pinterest, I realize that I won't be able to put them into practice every day.
I don't want to waste time gathering a lot of materials or preparing complicated activities. So I looked for simple activities that we easily enjoy together.
The main goal of using this activity list is to have easy ideas to try with my kids to connect and have fun together.
You won't find here "fancy" activity ideas but you'll certainly discover simple ways to bring more joy and connection to your family!
---
January activities to enjoy with your kids
I created a list of 17 activities for us to enjoy together this month, and I hope you'll like them as well!
You can download a printable poster at the end of this article, which also includes details about the activities.
⭐ Download the printable list of January activities
Click the links below to get more details about the activities:
1. Go on a winter hike and observe all the changes winter brings.
2. Read books about winter.
Here are some recommendations:
3. Do a New Year interview with the kids.
4. Create a winter sensory bin and have fun exploring it with the kids.
5. Paint with ice. You can learn how to make ice paint at home by following these easy instructions from Easy Peasy and Fun.
6. Learn interesting facts about polar animals: read books about polar animals, watch documentaries (like "March of the Penguins"), or go on a trip to the library to do some research about them.
7. Play a snowball toss game.
You can do this outdoor using a bucket and snowballs, but you can also do it indoors using "snowballs" made from white socks.
8. Have a family art night. Invite all family members to create something inspired by this month.
9. Design mittens – This is an easy craft idea you can prepare by cutting out paper mittens and inviting the kids to decorate them.
10. Playdough play: Invite the kids to create a winter landscape using white playdough and craft supplies.
11. Have an indoor color hunt.
Write colors on little pieces of paper. Have each family member draw one of the pieces of paper and go on a color hunt to find 10 objects of that color. The first to find the objects wins one point. Keep going by drawing new colors.
12. Watch a fun winter movie.
Here are some recommendations: "Ice Age", "Frozen", "Happy Feet".
13. Build a snowman (outside or inside using playdough or paper).
14. Build a blanket fort (or an igloo) and have a story time inside it.
15. Make a family bucket list for the new year (or a family vision board).
16. Create a family time capsule.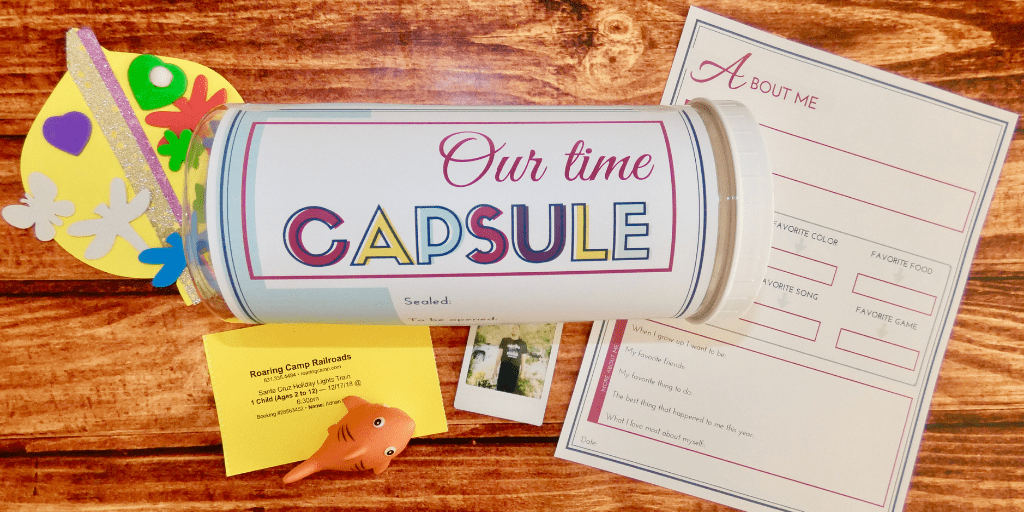 17. Go ice skating.
⭐ Bonus ideas: Special days and fun holidays to celebrate with your kids in January.
---
Download the printable list of January activities
Click the link below to download the printable list of ideas. Then display it in your home, and enjoy the activities with your kids.
⭐ Download the printable list of January activities
I wish you a wonderful month of January with many happy moments with your family!