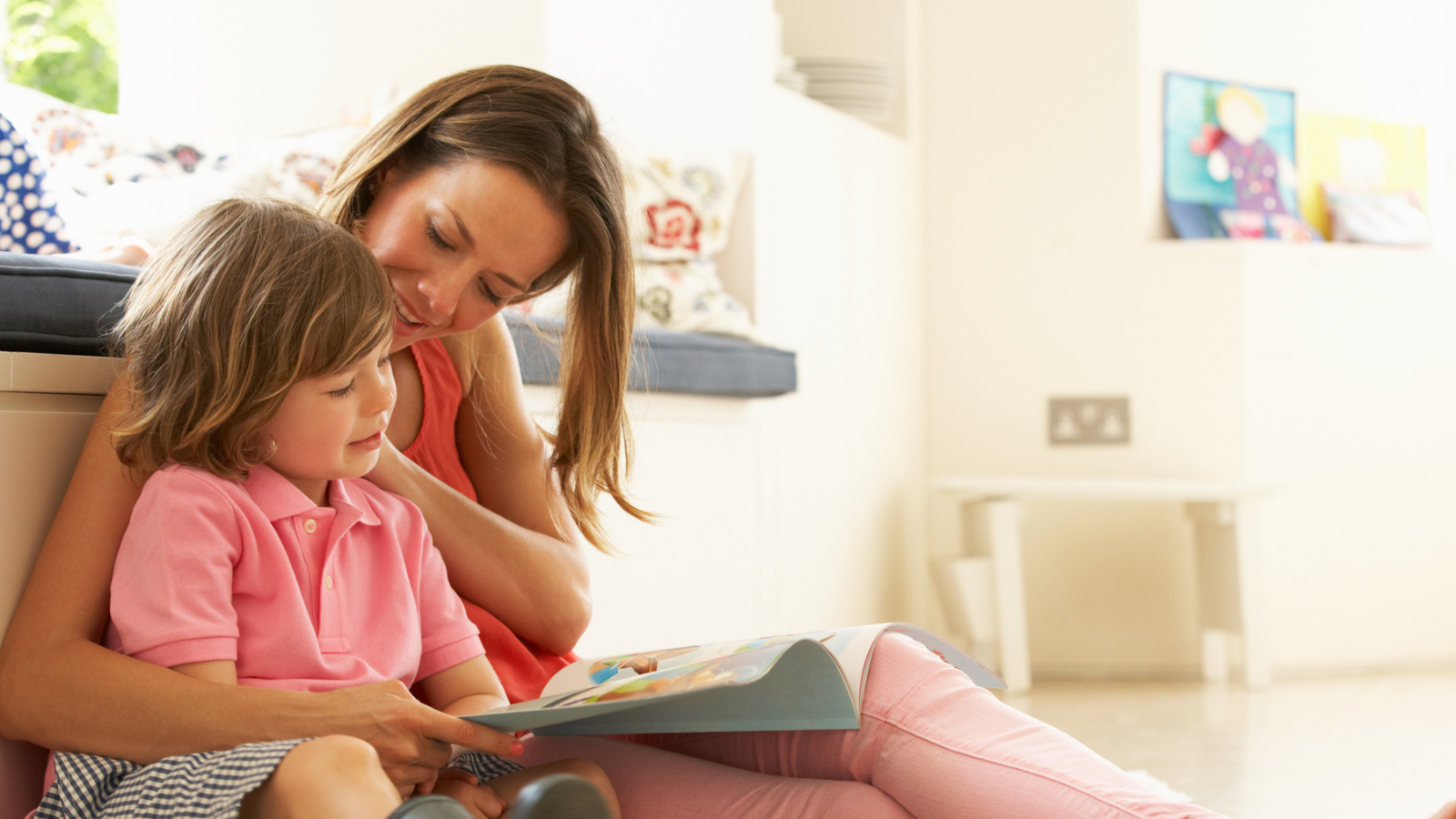 This post may contain affiliate links. Read my whole disclosure here.
Inside: Discover a lovely summer reading list for kids ages 4-6 and enjoy the books with your little ones!
Every year, at the beginning of June, I prepare a list of books to read with my children during the summer months.
This list makes it much easier for me to encourage reading and enjoy lovely stories with my kids throughout the summer.
We read together almost every day, and discovering new stories together is such a great way for us to connect and start conversations on all kinds of topics.
When choosing the books for our summer reading list, I always follow 3 simple rules:
I make sure to include a variety of topics. I choose both books based on my kids' interests and books that can inspire them to explore new topics.
I try to select both funny, adventurous books and heartfelt, inspiring stories that can spark interesting conversations with the kids.
I adjust our list throughout the summer based the feedback I receive from my kids. Sometimes we discover an author, a topic, or a series we love, and we replace some of the books on the list with new ones.
If you want to create a reading list for your kids this summer, I gathered here a list of awesome books to inspire you! The list includes some lovely picture books and a few great non-fiction books, so you have plenty of options to choose from.
📚 At the end of the article, you'll also find a printable reading list that you can download and use throughout the summer.
---
Picture books
⭐ The Snail and the Whale (by Julia Donaldson) – a charming tale about an unlikely friendship between a tiny snail and a humpback whale
⭐ There Might Be Lobsters (by Carolyn Crimi) – a lovely book that takes children through a small dog's fears of the unknown and teaches them about bravery and the joy of discovery
⭐ The Night Dragon (by Naomi Howarth) – a beautifully illustrated story about a dragon who overcomes fear and self-doubt to fulfill its destiny
⭐ Margaret's unicorn (by Briony May Smith) – a magical book about a young girl and her friendship with a baby unicorn, filled with lovely illustrations and gentle storytelling
⭐ The Darkest Dark (by Chris Hadfield) – an inspiring story about facing and overcoming fears, based on astronaut Chris Hadfield's own childhood experience
⭐ The Lion Inside (by Rachel Bright) – a lovely story that teaches kids about self-esteem and confidence
⭐ Not Quite Narwhal (by Jessie Sima) – a heartwarming book about a unicorn who was born in a family of narwhals
⭐ When Grandma Gives You a Lemon Tree (by Jamie L.B. Deenihan) – a beautiful book about patience, hard work, and the power of community
⭐ Izzy Gizmo and the Invention Convention (by Pip Jones) – an awesome book about creativity and determination
⭐ If I Built a Car (by Chris Van Dusen) – a fun, engaging story about a boy with a big plan of designing an amazing car
⭐ Knight Owl (by Christopher Denise) – an award-winning story about a determined owl who builds strength and confidence as she follows her dream of becoming a knight.
⭐ All the Ways to be Smart (by Davina Bell) – a wonderful book that shows kids all the ways they can be smart using the unique qualities that made them special
⭐ Mousetronaut: Based on a (Partially) True Story (by Mark Kelly) – a lovely tale about courage and perseverance
⭐ The Little Rabbit (by Nicola Killen) – a beautiful story about a girl and her stuffed rabbit who go together on a magical adventure
⭐ The Little Blue Cottage (by Kelly Jordan) – a heartfelt book about change that tells the story about a little blue cottage and a girl who comes to visit it every summer
⭐ Jabari Jumps (by Gaia Cornwell) – an inspiring book about facing new experiences that bring both fear and excitement
⭐ Goldfish on Vacation (by Sally Lloyd-Jones) – a fun, engaging book based on a true story about a summer when a city fountain was used as a goldfish pond
⭐ Ocean Speaks: How Marie Tharp Revealed the Ocean's Biggest Secret (by Jess Keating) – a powerful true story about marine geologist Marie Tharp, who defied gender stereotypes to create the first comprehensive map of the ocean floor
⭐ Remarkably You (by Pat Zietlow Miller) – a beautiful, inspirational book about the beauty of being yourself
⭐ Once Upon a Mermaid's Tail (by Beatrice Blue) – a beautiful story about the power of friendship and the importance of protecting the oceans
⭐ What Should Danny Do? (by Adir Levy and Ganit Levy) – a fun, interactive book (with 9 stories in 1) that allows kids to make choices that impact what happens next in the story
(Also from this series, What Should Danny Do? On Vacation is a great book to read during the summer as well.)
---
Non-fiction books
⭐ Lift the Flap Questions and Answers About Nature (by Jen Green) – a great book for teaching kids fascinating facts about the natural world
⭐ Big Book of Bugs (by Yuval Zommer) – a beautifully illustrated book filled with interesting facts about bugs
⭐ Backpack Explorer: Bird Watch: What Will You Find? – an interactive field guide packed with interesting facts, prompts, and activities
---
How to download the printable summer reading list
If you want to explore some of the books on this list with your kids, I created a printable list you can download and use throughout the summer.
This printable list is part of our exclusive resource library.
To access the library, click the link below and you'll get the password for accessing the printable file (and many other printable resources for kids).
📚 Download the printable summer reading list
---
If you are already a member of the Playful Notes community, access the printable library here using the password you can find at the bottom of any of my emails.
⭐ You can also find a list of these books on Amazon here.
I hope you and your kids will enjoy reading these books together!